A man in the void, appearing here he creates a paradox, the void ceases to be a vacuum.
It glows from within, star dust crumbles to create new forms, meanings, new time.
Человек в пустоте, появившись здесь он создаёт парадокс, пустота перестает быть вакуумом. Он светится изнутри, звездная пыль рассыпается чтобы создать новые формы, смыслы, новое время.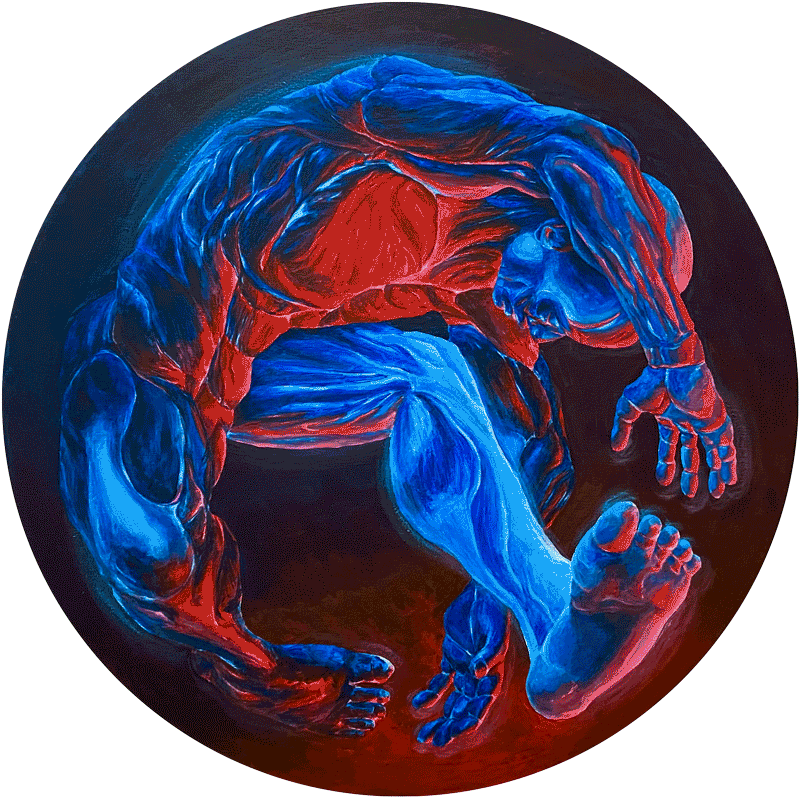 It is covered with light-accumulating pigments.
Canvas, Acrylic paint, Luminophore pigments, ø 80 cm. May 2020.
Покрыто светонакопительными пигментами.
Холст, акрил, люминофорные пигменты, ø 80 см. Май 2020.