«I'm reaching through myself
For another way
I can win and live my life again
Someday»

I used a powder that is shining violet in the dark.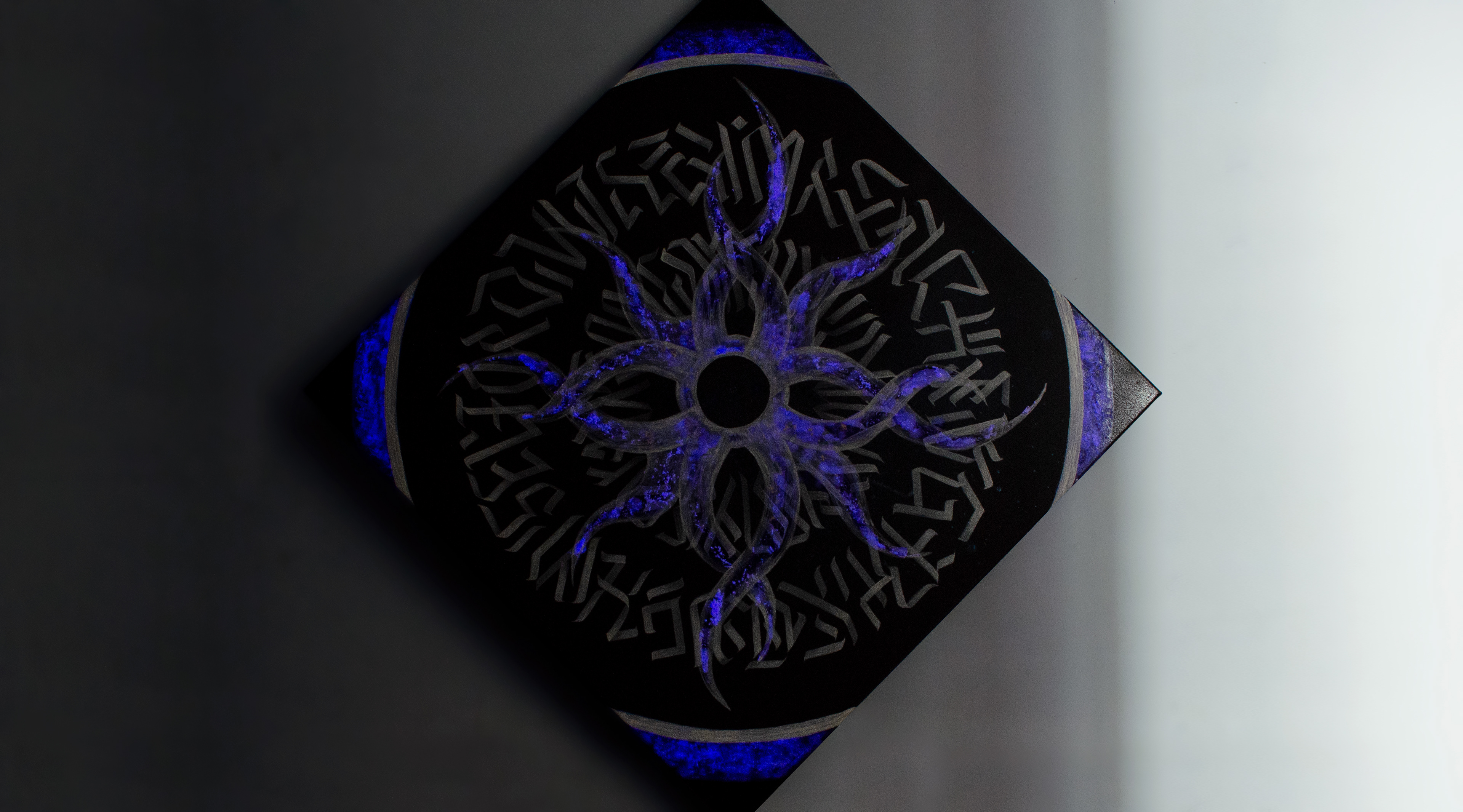 This work consists of circles, inscriptions that whirl and spin with me all of my life, all the words are so deformed that they can hardly be read.
These words are me, my experience and everything that happened around.

Someday will come the day when you want to change something and try to find your way.

Once this path is opened and the sun shining from there invites you to live your life again, with the experience that has already been accumulated and, most importantly, realised, don't wait – just do it.
The light is everywhere, sometimes it's even hiding in the darkness.
2018. Canvas 60x60 cm
Canvas, Acrylic, Pigments, Phosphor Powder, Varnish.
$250
You can order this artwork. Worldwide delivery.