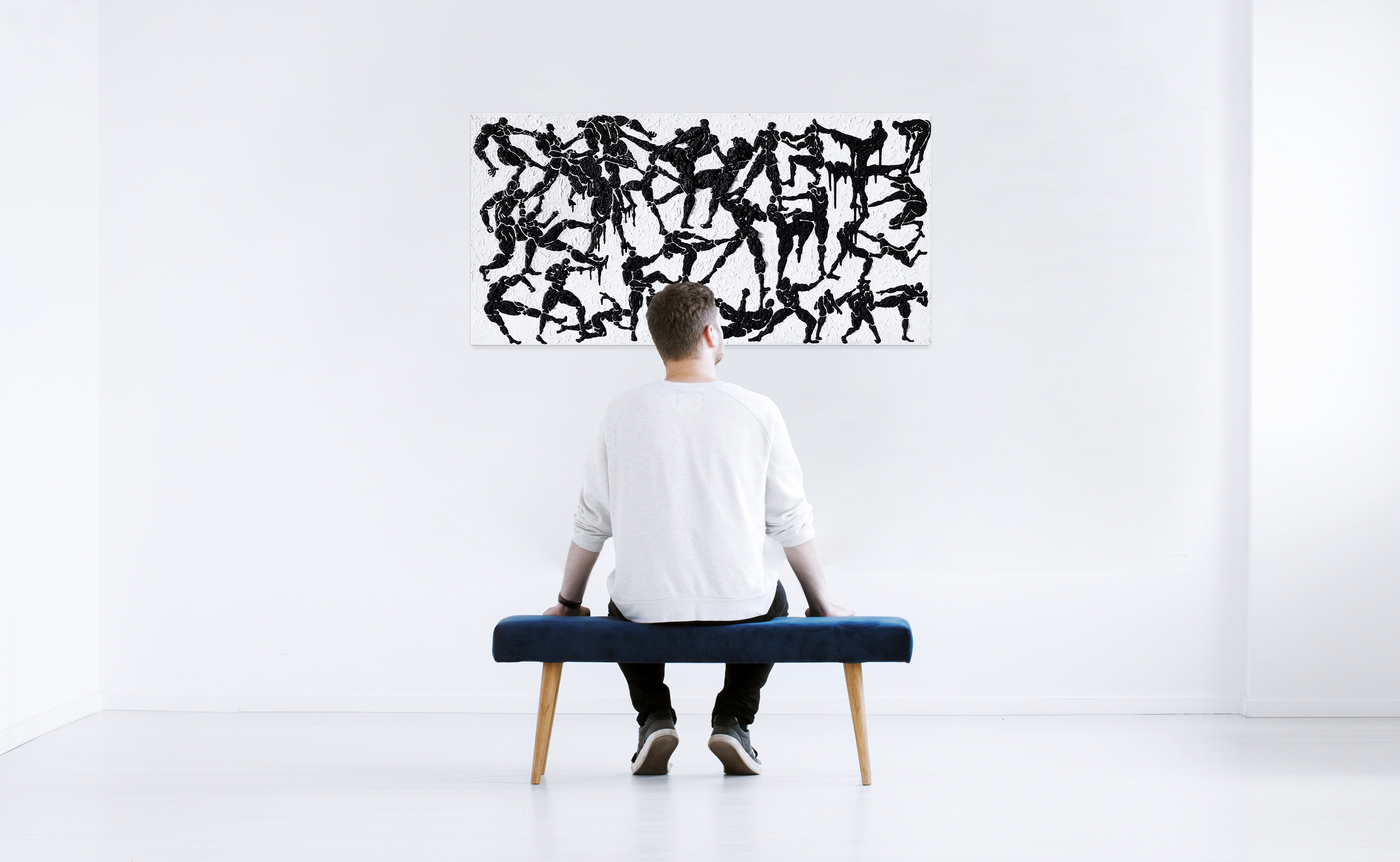 There is only one person who doesn't fight, at least for now.
There is always some time to look around and think about what's happening.
Is it dancing or is it fighting? Maybe someone loves to fight like other love to dance.
Some things around are not as they seem. Figures consist of mud fighting in the mud.
If everything is dirt then it's fine, the story goes as it should be.
Dance of the dead, it can't be forever. Everything will end somehow and there will be life.
What it will be, depends on actions you'll do today and you need to think through worth it or not.

Or it's just fun and you love to dance.
Canvas 100x50 cm, Acrylic Paint, Texture paste, Sand paste, Marker. 2018.
Есть только один человек, который не дерется, по крайней мере пока.
Всегда есть время осмотреться и подумать о том, что происходит.
Это танцы или борьба? Может быть, кто-то любит драться, как другие любят танцевать. Некоторые вещи не такие, как кажутся.
Фигуры состоят из грязи и сражаются они в грязи. Если все грязь, то все в порядке, история идет так как и должна.
Танец мертвых – это не может продолжаться вечно. Все когда-нибудь закончится и в итоге будет жизнь. Какая она будет, зависит от действий, которые вы будете совершать сегодня, и вам нужно продумать сейчас, стоит ли.
Или это просто весело, а ты любишь танцевать.